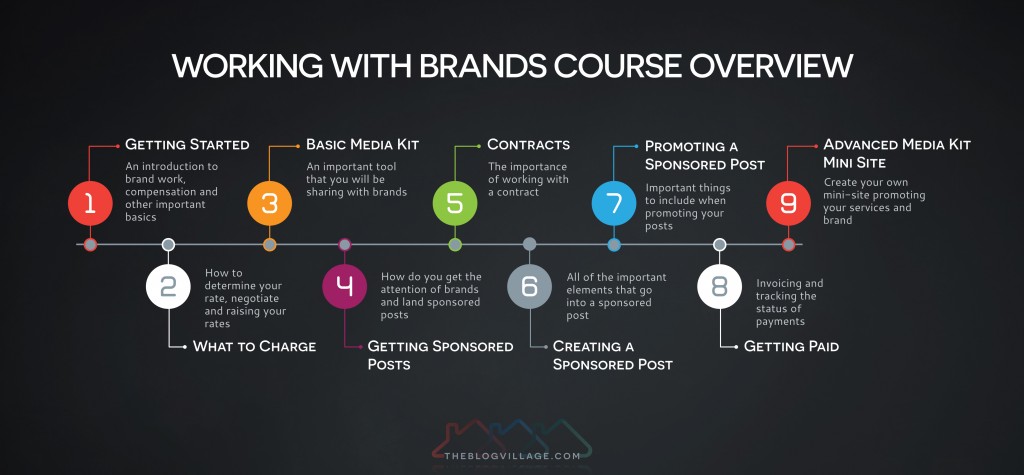 Our comprehensive course about working with brands is now live and available for members!
This 3 1/2 hour course made up of 34 videos takes you through every aspect of working with brands. Whether you are just starting out and are determining what to charge and how to get sponsored work, or if you've been blogging for years and want to up your game by creating an advanced online media kit to stand out, this course has you covered.
Course Highlights
Ensure that you're getting paid what you should be and the best way to determine what that should be
Create your first media kit, complete with a template and easy-to-follow instructions on how to customize it
Best practices for communicating with brands
Multiple strategies for getting sponsored work
Important things to remember as you create a post for a brand
Getting the word out about your sponsored post
How to get paid on time and tracking the status of your work
After completing this course, you will have all the knowledge and tools you need to succeed with brand work moving forward!