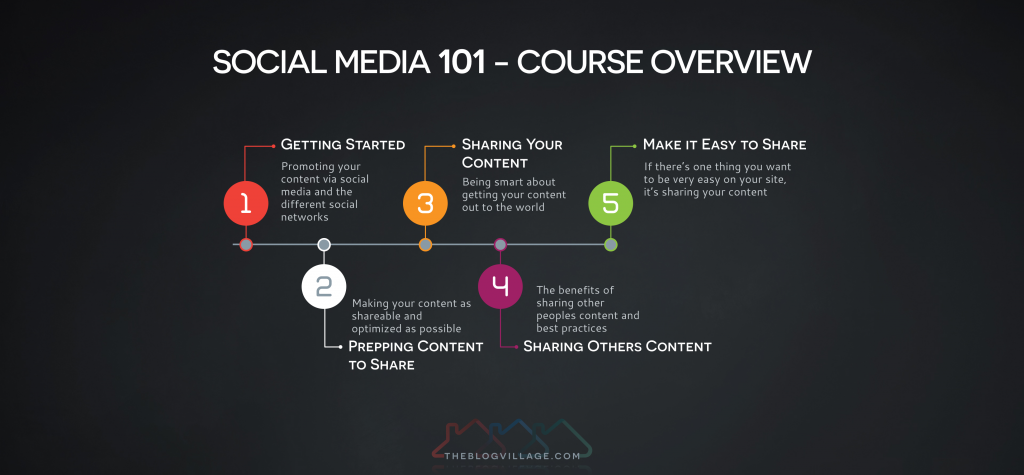 The new Social Media 101 course is now live for members! Social Media 101 is all about being smart, maximizing your effort and joining the community.
This course includes 16 videos that cover everything you need to start optimizing your social media strategy.
Be Smart
It's important to not just participate on the various social networks, you have to be smart about it. In this course we go over how to prepare your content, images, urls and more so that every post and every share is optimized to increase your reach and traffic.
Maximize Your Effort
When you're creating a new piece of content for your blog, you put in a lot of time and effort. We look at how to maximize that effort by casting a broad net of sharing, creating evergreen content and automating tasks to give you the greatest visibility possible for each and every one of your posts.
We also look at posting schedules and frequency on the various social platforms to maximize your growth on each.
Joining the Community
One of the most important aspects of social media is… being social. We look at the importance of creating quality relationships, curating content and what it looks like to share other's content online.
Blog Village members can find the course live now in your Courses under Grow.